Your Wonderful Reviews
Here are just some of the comments taken from our reviews across various booking sites we use (always less expensive to book here though!)...
"This is the second of Brett and Carolyn's villas that we have stayed in as a large family group (11 people from 5 families) and we cannot recommend them enough. From the very outset at booking, through to arriving, during and after our stay... the communication from the hosts is impeccable. They have literally thought of everything you could ever need during your stay.... We are looking forward to our visit to another of their villas in October and booking the 4th for next summer! Thanks again for an incredible holiday!" (Chris Newberry, Villa Torreta)
"WOW, as a family we have been fortunate to stay in some very nice villas over the past 20yrs, Velero is a different class. Brett and Carolyn have clearly put much thought and love into catering for their guests. From the pool side bar, fabulous outside kitchen, pool wifi with Alexa, quality sun beds, full Sky tv, the list goes on...." (T. Kerr, Villa Velero)
"We all actually shed tears when we left this villa. It was utterly amazing. As parents of young children, we are not able to take advantage of Javea's nightlife every night, but it didn't matter because Villa Lucero is gorgeous and all the different eating areas and spaces make it feel very special. The finish on this villa is lovely, it has THE most well-equipped kitchen I have ever seen, particularly good for baby equipment. The beds were lovely and comfortable, which you don't always get with villas and the pool was a perfect temperature..." (Eloise Taylor, Villa Lucero)
"We have recently returned home from what I can only describe as one of the best holidays we have had at the amazing Villa Cascada! The villa was more than we expected it was exceptionally decorated and tasteful, it had all the amenities you want and so much more. ... There was plenty for us to do and we were in a group of 14 including 3 children who were 7, 11 & 12. The children were especially fond of the outdoor games like the very large Connect 4 and boules as well as the pool of course!! I would certainly recommend having a stroll down to the coast - a mere 5 minutes down the road to some of the most spectacular views and grab a drink or an ice cream at the little kiosk there as well as visiting 'Viva la Vida' tapas bar next to the supermarket..." (Claire Ramsden, Villa Cascada)
"Absolutely amazing. We have been away as a group on a number of occasions and Villa Torreta is by far the nicest we have ever stayed at. The communication is amazing. You have the best villa." (J & M WIld, Villa Torreta)
"The villa has everything you need, it shows that they have thought of all the details. What we liked the most was the endless evenings in the pool, its bar (which has a sink and fridge / freezer) is a place magical, especially when the sun goes down and the lights come on... (C. Gonzalez, Villa Velero)
"The villa is A M A Z I N G!!! Everything was just perfect... 8 comfortable rooms with 8 bathrooms, brand new and high-end appliances in the kitchen and everywhere in the house, and everything decorated with an excellent taste ! Not to talk about the pool and the outside area, the veranda where you can indulge and relax, the pool bar, and this incredible outside BBQ area and outdoor dining table… so beautiful!" (Gabriella De Rinaldis, Villa Cascada)
"Truthfully, to date, I have not done a review of this kind before and I have been renting villas for over twenty years. I am writing this one about Villa Lucero because it is the best villa I have rented in that time. The villa and facilities are excellent and I was pleased that the internet photos were accurate and the villa lived up to expectations." (Simon G, Villa Lucero)
"We stayed at Villa Velero as an extended family and from the moment we arrived we felt at home in this lovely villa. The place is so well equipped with everything you could need and more! The pool is a great size and well looked after during your stay.... Villa Velero is in a perfect location with all the amenities you need close by but walkable to the main Javea activities. A fantastic stay all round." (Sandra F., Villa Velero)
"Villa Cascada is absolutely stunning and has absolutely everything you need for a fabulous holiday. It is beautifully decorated and the additions of beer on tap, a pool table, swim-up bar, play area, boules pitch, 7 bikes and the most amazing outdoor kitchen make it a place you never want to leave." (Nicky Warren-Brown, Villa Cascada)

"The house is perfect for a large group, with all amenities. It's like going to your own home. Special mention deserves the outdoor area with the barbecue and the wooden oven. Being able to be making lunch / dinner while watching your kids in the pool is perfect. Communication with Brett has been perfect throughout the process, always responding promptly and answering any questions." (Ramón García Furquet, Villa Lucero)
Javea - a beautiful unspoilt coastal town.
Perfect for families. Javea is regarded as the 'jewel of the crown' of the Costa Blanca. With planning regulations meaning high-rise buildings are prohibited, the town still retains its Spanish charm - despite growing over the years. Split into three main parts - the main 'Arenal' beach (with its sandy beach and dozens of glamorous restaurants and bars), the Old Town (with its historic buildings and cobbled streets) and the Port area (with the Marina and some excellent restaurants and shops) - Javea has something for everyone - especially families.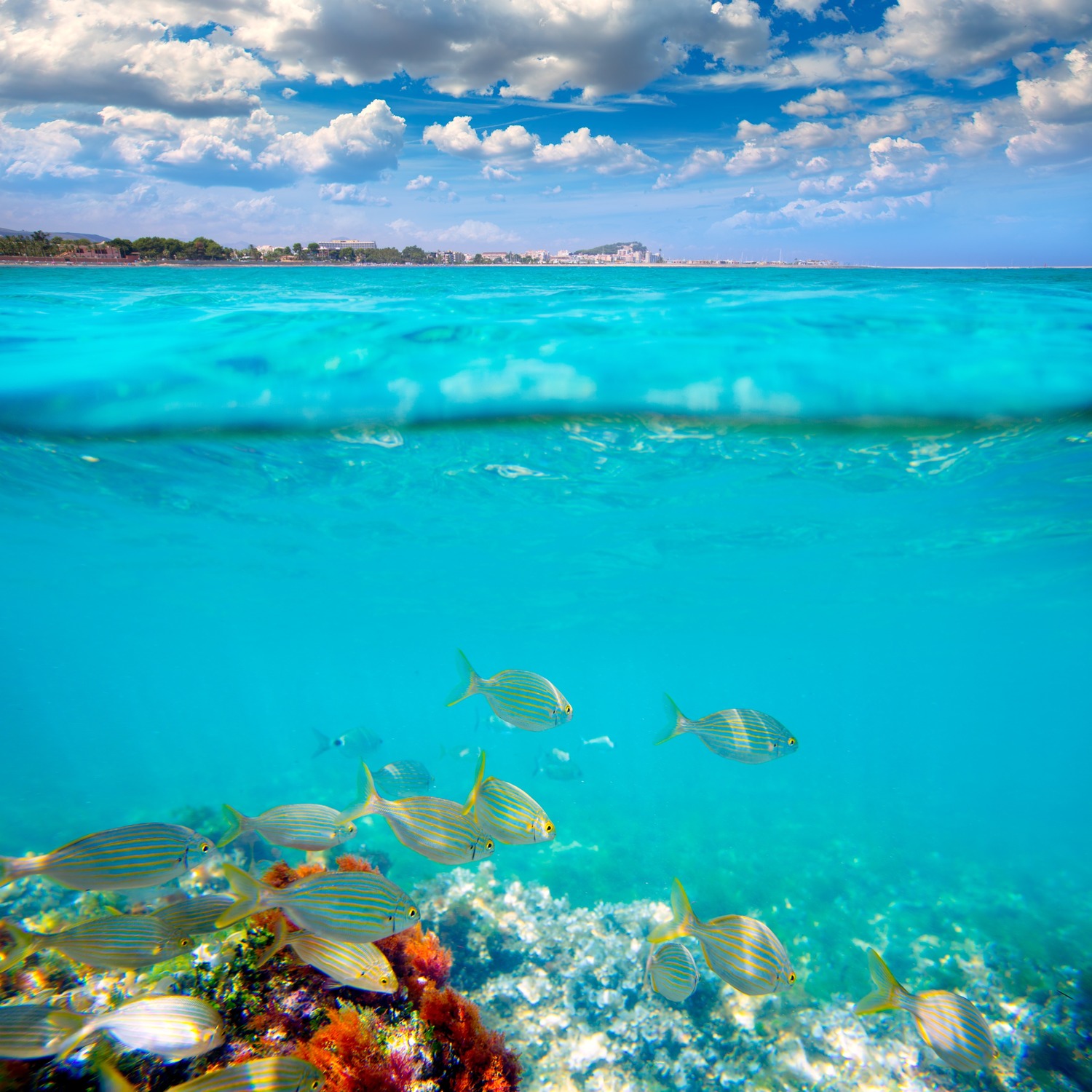 As well as the Arenal beach - there are other stunning beaches to visit in the town - including Granadella (often voted the best beach in Spain and regularly used as a backdrop in Hollywood movies), Porticholl (with its stunning vista and quaint wooden huts on the beach) and Ambolo (voted in the Top 50 Beaches in the World).
Our large luxury villas are located near to beaches - Villa Velero is close to the Arenal, the beach of Granadella is near to Villa Lucero, and Villa Cascada and Villa Torreta are in the Ambolo bay area.
With hundreds of restaurants in Javea - there is something for everyone. From family-friendly restaurants with pizzas and burgers to gourmet options - such as Bon Amb, which now boasts two Michelin stars and is regarded as one of the finest eateries in Spain, if not Europe. In fact, there are three Michelin-star restaurants in Javea. Javea is much more sophisticated than most other Spanish resorts - there are only a handful of small nightclubs, and the town is much more geared towards family fun. Having said that, the Arenal beachfront hosts numerous bars and restaurants - with everything really coming alive at night. Please take a look at our three fabulous villas in Javea - all perfect for large groups of friends or family - and feel free to contact us with any questions!